Event Management
A team of highly proficient, energetic and experienced professionals ensures that from the inception of the idea to the final completion of the event, every minute detail are looked into and done as per the very requirement of the client.
Event Management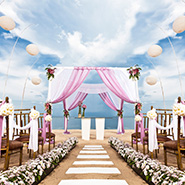 Wedding Ceremony
Wedding though might be planned in heaven, are definitely solemnized on earth. But we plan your wedding in such a way that it becomes more than just a dream wedding. Whether it's the planning of your wedding at your dream destination, be it in the royal city of Jaipur or on the beautiful island of Maldives, we have it all planned for you. We are here to not only make your dream wedding come true but also to make it a truly cherished memory in your life!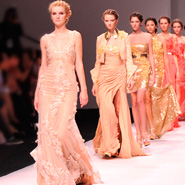 Faishon Shows
Now days fashion shows are just not restricted to national or international ones. With the fashion industry getting a major boost, young and talented designers are now toeing the line with their exceptional designs which are brought forth through the various fashion shows organized throughout the year. Be it a fashion show of national repute or your personal one to showcase your recent boutique collection, we organize them all with an absolute proficient attitude.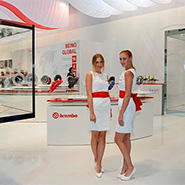 Trade Fairs
With various industries now becoming aware of the advantages of trade fair, trade fairs have become rampant in the country. From automobile trade fair, to jewelry to handicrafts to aviation, numerous trade fairs are being held across the country year round. Siddhiyan organizes such fairs with a coherent professionalism. From informing the sellers, buyers, booking of venues, organizing the fair, we undertake everything from inception till the end, making your fair a completely successful one.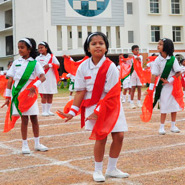 Sports and Cultural
Whether it's a T 20 match or a pro kabaddi or a marathon, organizing the same and completing it successfully is yet another arena of specialization for Siddhiyan. From A to Z, we undertake everything, which is from planning to execution for making your event a big success. Also the same applies for any cultural event, organized anywhere in the country.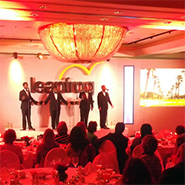 Awards Evenings
Appreciation is the best way to acknowledge anyone's hard work or talent. Award evenings, be it of corporate or the media, are now being held often to give a boost to the hard work and talent of the various employees/ actors/ artists. We take pride in associating ourselves with such award evenings by organizing the same for our various esteemed clients. From anchor, to venue to media planning, we work with our team of professionals to deliver the maximum desired output, always and at all times.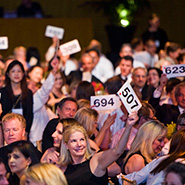 Charity Auctions
Various charity auctions are held across the country and Siddhiyan organizes such charity auctions to facilitate smooth transition of the event. Whether its charity auction of a prized commodity belonging to a famous personality or auction by any person for the noble cause of charity, we do everything from informing prospective buyers, to inviting the media, to arranging of the venue etc. Our hard work is always aimed at the end result, that is, the auction achieves its rationale and is a huge success.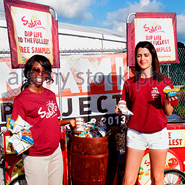 Business Promotion
Promoting one's business has become an absolute essential in today's cut throat competition. Whether it be a new product launch or revamp of an existing product, we plan it all for you, tailor made, just to suit your requirement. Be it a press conference or a business meet with prospective clients, we do it all for you.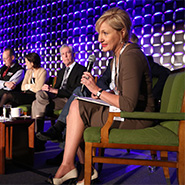 Conferences
Be it a press conference to showcase a new launch, or a corporate conference to discuss an important issue, we arrange everything from A to Z, so that you can focus on your goal, without having to worry about anything else! We always ensure that all the requisites are ready much before time and that everything goes off smoothly, making the same a successful event.